Focus on what's important at the right moments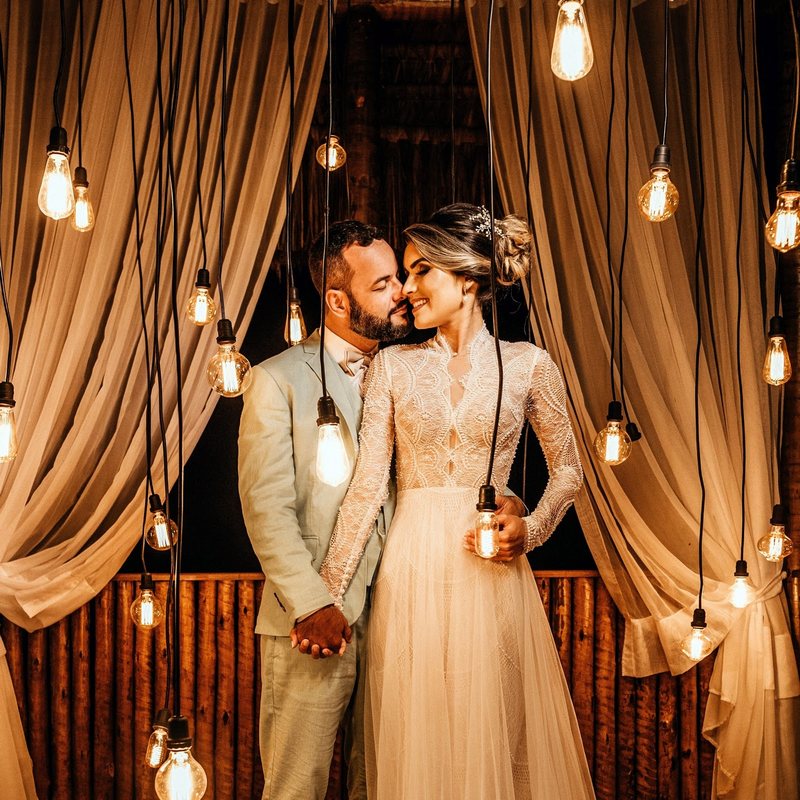 The dress. The venue. The decor. The honeymoon. When it comes to wedding planning, there are so many elements that immediately come to mind. However this means that other details can be overlooked, no matter how important they are to the look and feel of your big day.
This is especially true when it comes to wedding lighting incorporated into your wedding decor. The mere presence or absence of light can completely change the look and feel of everything you've planned and dreamt of at your wedding reception. Want to get more specific? Need some guidance? Here are some examples of the many ways your wedding lighting is just as important as every other detail you consider.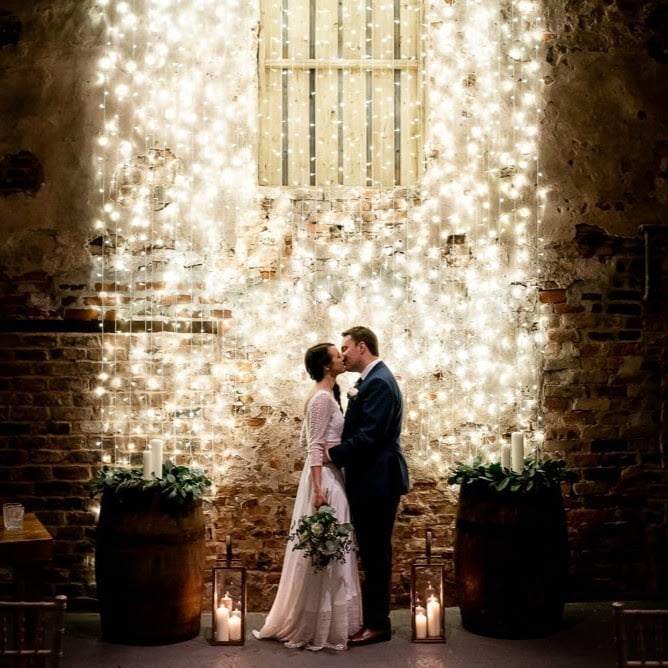 Light Focuses Your Guests
The right wedding lighting will ensure that everyone at your wedding is focused on what's important at the right moments.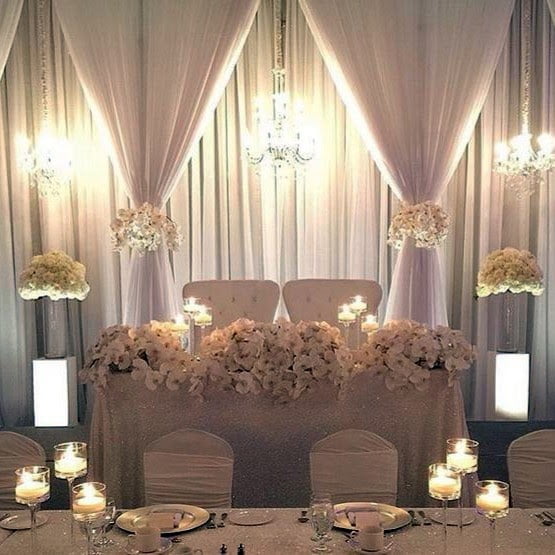 The first thing to light is the Top Table as that's why everyone is there. The wedding party is a major focus point. This should be listed as a priority. Throughout the wedding reception, all eyes are on the happy couple trying to catch their reactions to speeches or see the Best Man/Woman or Father of the Bride deliver their toast.
That's why it's important you consider the most flattering lighting design for this table and don't rely on house lighting to make sure they are lit. Quite often people like to have a white drape behind the wedding table as a clean backdrop to the top table. So why not add some colour to those drapes. This can be done in various ways either colouring the whole drape or some uplighting which will have the look of beams of light going up the drape but with gaps between the colour. Why not uplight the entire reception space for an elegant feel.
Fairy Lights, also known as twinkle lights, are simply lines of small lights. More and more couples are choosing this kind of lighting, as it is versatile, romantic and pretty too. The beautiful twinkles can easily add a magical feel to your wedding. However, restraint is key, as overdoing it will only make your wedding look tacky.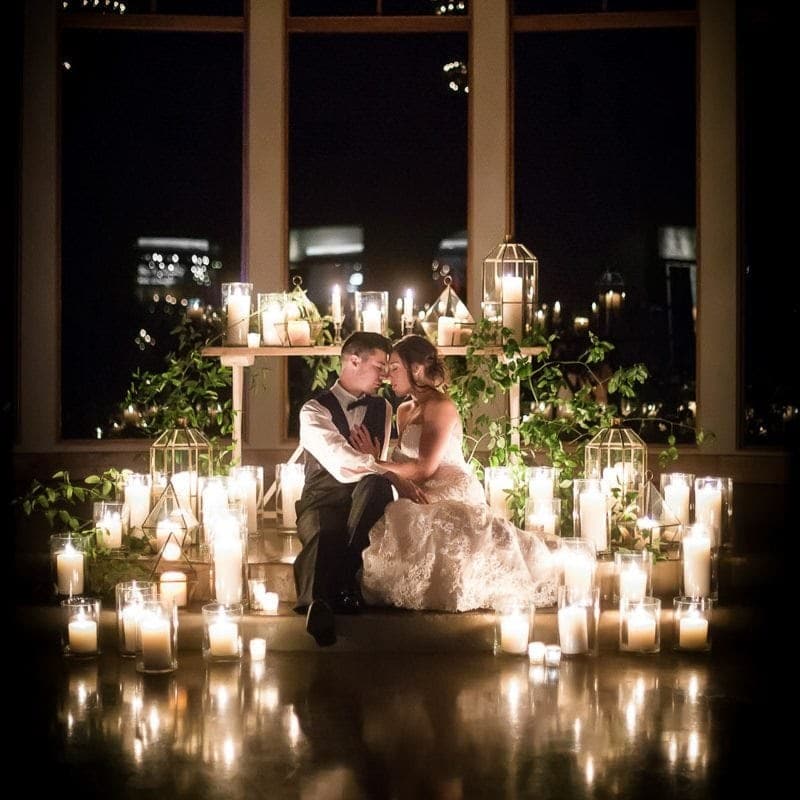 Low Lighting Creates Intimacy
Rather than create a sense of excitement or entertainment, low lighting fosters conversation and creates a feeling of intimacy amongst you and your guests whether cast from candles, twinkle lights or dimmed overhead bulbs.
At the reception, tables covered in candle centrepieces inspire your guests to talk amongst themselves over dinner. Using candles as part of your wedding lighting can definitely bring a warm atmosphere to the whole room with ease.
For many weddings, a combination of bright and low lighting sets the perfect scene.
Create A Destination Point
Neon Signs are becoming one of the sought-after 'big things' in the world of Wedding decor in recent years. Neon signs are stylish, chic and an eye-catching destination point feature.
A real conversation starter and very Instagrammable! These quirky slogans look perfect lighting up the dancefloor, behind you at the top table, framing the cake or can be used as a photo backdrop. Whatever destination point is required!!
Neon Signs really stand out and illuminate the space they're placed in. You can position almost anywhere around your venue, and your Wedding photographer or videographer will love them as much as you do.
Don't Forget The Outdoors
Outdoor reception areas are a fabulous way to get some fresh air and enjoy the surrounding area. It's also a great way to break away from more traditional lighting methods and experiment.
One popular light source in outdoor weddings is paper lanterns. Paper lanterns create a dream-like atmosphere that keeps the mood both light and playful as well as romantic and tranquil.
Another fun way to light up your outdoor reception is with string lights or festoon lighting.  You can use as many strands as you'd like to create the perfect setting.  Use more strands to create a canopy effect or, keep it simple with just a few strands to cast a romantic glow over the reception area.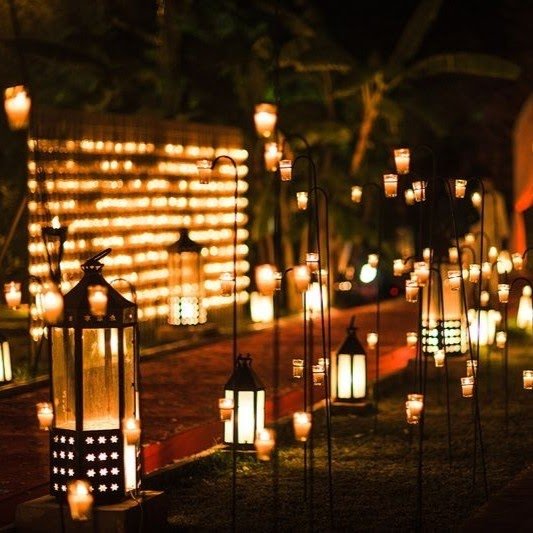 A classic lighting technique is to use candles to illuminate a pathway or light up each outside table. Hang candles in lanterns from trees to create an enchanting outdoor ambiance.
Why not incorporate a fire pit? Not only will it provide a beautiful light but will also keep your guest warm and cosy.
I hope, if nothing else, that this article has got you thinking about the different things that good lighting can do for your wedding. It's your special day and I am here to help you make it the best it can be. Let's light it up together.