Micro Weddings – The New Small Thing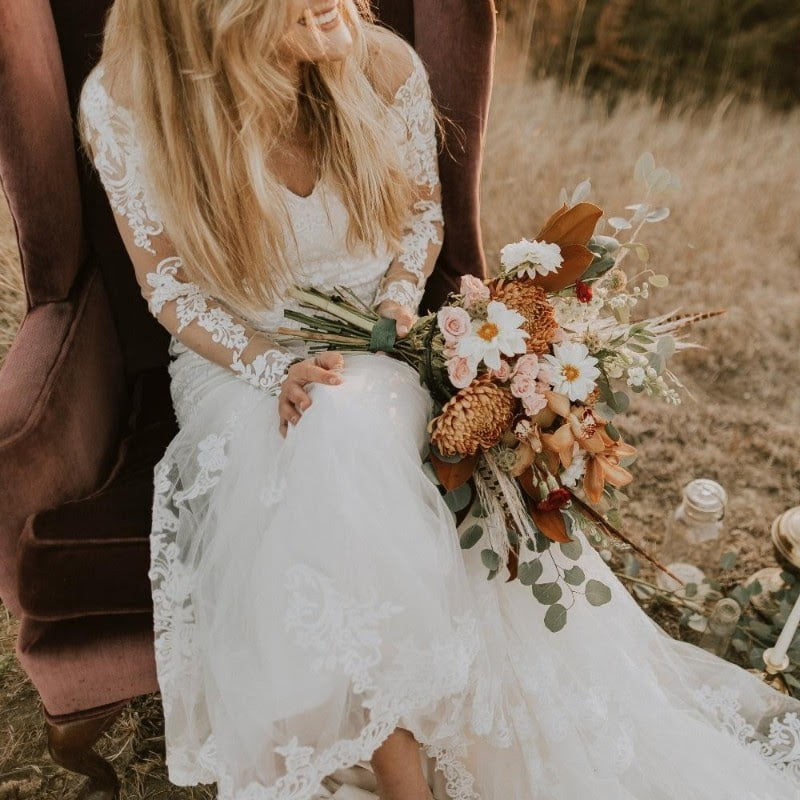 With so many couples postponing their larger weddings and choosing new dates in 2021 and beyond, beautiful venues have more availability than ever before to host more intimate celebrations, which is exactly what's necessary in order to tie the knot during this pandemic. Micro weddings, also known as minimonies, are usually attended by anywhere from five to forty guests; these smaller guest lists allow for proper social distancing protocols but still let a couple celebrate with their nearest and dearest. Ultimately, it's a way to have the best of both worlds—get married now with a small group of guests, then celebrate with everyone you love at a larger wedding celebration next year. This really can take a little bit of the sting out of having to postpone your celebration you've spent months (or maybe even years) planning.
The Budget/Guest Count
Deciding your budget and guest count are your first steps. Micro weddings can be very budget friendly. You can really focus on what you want and because you are limiting the number of people attending, you have the option to "splurge" on Wedding items that may have been outside your initial budget.
An intimate celebration gives you the opportunity to spend time with ALL of your guests and can actually have conversations with them. This experience will generate a full guest experience for your wedding, that will be remembered by all for years to come.
Once you have these numbers estimated, you're ready to dive into the other details.
Unusual Wedding Venues
A major bonus of microweddings is that you're not as limited with larger numbers of guests. There are exciting and unique places across Ireland that are perfect for intimate weddings. Think Barn, Beach, Forest, Urban….let your imagination run wild!! I will be including inspirational unusual wedding venues in my next few blogs from Dublin to Galway and everything in between!
Think about Safe Ceremony & Reception Seating
Social distancing is paramount, even at a micro wedding, so it's important to consider a setup that will allow guests to have their own space. Think about a Round Wedding Ceremony, it's a great way to include all your guests that are present but still (give them) enough distance to stay safe. Everyone can see and hear everything without having to bring in a speaker system. Plus, there's no better way to officially tie the knot than to be surrounded (literally!) by everyone you love most.
Less Stress & More Control
With a micro wedding your limited guests and budget can significantly reduce the stress levels associated with your wedding, doubled with the uncertainty of having a wedding during an international pandemic. Micro weddings should enable a less stressful experience and more fun!
Limiting the guest list and purse strings gives you more control about how you want your wedding to be and remembered. There are no rules or a certain itinerary that must be followed, you can choose to have a wedding day unique to you.
& Remember…
Your mircowedding is YOUR bespoke and unique special day.
& I am telling ya planning a smaller, simpler wedding will be less stressful. Do your research, give yourself plenty of time to talk to vendors/venues, and remember to breathe.